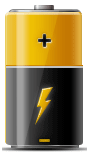 Welcome to the new and improved BatteryTex Website!
We've made lots of changes to the site to make sure you find the batteries you need at the best prices anywhere, including on your tablet or mobile device.


Genius Battery Booster!
NOCO Genius Boost GB30
Crank up your dead vehical battery instantly; call or email for our amazing price!
(
details are here
)