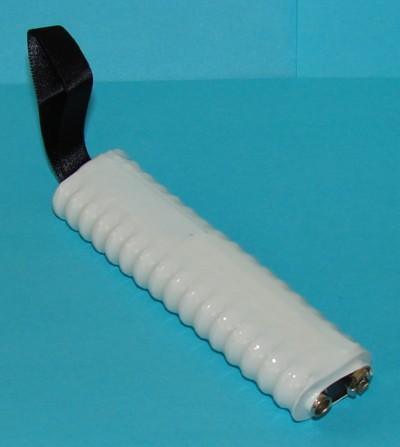 CUSTOM-37 - UE SYSTEMS BPA-2 19.2v 150 mAh NIMH Replacement Battery by BatteryTex
Price: $99.95


Replacement for:
UE SYSTEMS
Product:
CUSTOM-37
Battery Model:
BPA-2
Battery Specifications and Description
Replacement for: UE SYSTEMS Battery/Item: CUSTOM-37
Model/Product: BPA-2 Volts: 19.2
mAh or Ah: 150 Composition: NIMH
Dimension: Connector: 9V

The ultimate power solution for your UE SYSTEMS BPA-2 with our CUSTOM-37 19.2V 150mAh NIMH Replacement Battery.

UE Systems BPA-2 replacement battery (Custom-37). This battery is used in the Ultraprobe 2000 ultrasonic leak detector and other medical equipment. 
AKA: BPA2 Battery

The Custom-37 battery is rated at 19.2V (Volt), 150mAh (milliampere per hour), composition is NiMh (Nickel Metal Hydride), rechargeable battery will work with your leak finders, ultrasonic inspection equipment, and ultrasonic transducer such as the Ultraprobe 2000. 
Purchase rare custom batteries from BatteryTex.com for less!
*(If you add other items to your cart, it will increase your shipping price. Does not include TX state residents' tax.  Please see the shopping cart for your final price)
For medical and scientific equipment you need a battery that you can count on and our UE SYSTEMS BPA-2 replacement battery is the ideal choice. Only quality materials are used in every BPA-2 produced. It's also guaranteed to meet or exceed the original UE SYSTEMS specifications.
When you need quality batteries at bargain prices then look no further than BatteryTex.com. BatteryTex.com - known for our wide selection of the top batteries at some of the lowest prices online.
Learn more about this item and get bulk pricing - call us now @ 1-888-825-6661.
For more quality, long-lasting products for UE SYSTEMS, click here.