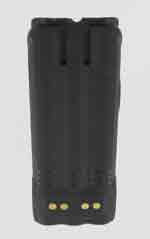 MOTOROLA XTS-3000, XTS 5000 (NTN8299AM, WWH-NTN8299) Battery Replacement
Price: $49.80


Brand:
MOTOROLA
Product:
NTN8299AM, WWH-NTN8299
Battery Model:
XTS-3000, XTS 5000
Motorola XTS-3000, XTS 5000 Two-way Radio Battery Replacement


when it comes to two way batteries - the xts-3000, xts 5000 motorola replacement battery provides the power you need when you need it. man1's process for manufacturing the xts-3000, xts 5000 is high-tech making it one of the best xts-3000, xts 5000s on the market today. it's also built to meet or exceed the original motorola specs. with a massive inventory and everyday low prices it's easy to see why batterytex.com is your go-to site for replacement batteries. batterytex.com, an industry leader in replacement batteries - featuring some of the lowest online rates available. need battery specs or want to save more on bulk orders? call our battery specialists now at 1-888-825-6661. search for other two way batteries batteries at low prices by clicking here. search and find other batteries from motorola at batterytex.com with better materials and manufacturing processes batteries have become smaller, more efficient and more affordable. batteries normally come with a one-year warranty from the maker but certain batteries offer different warranties. contact us for specifics.