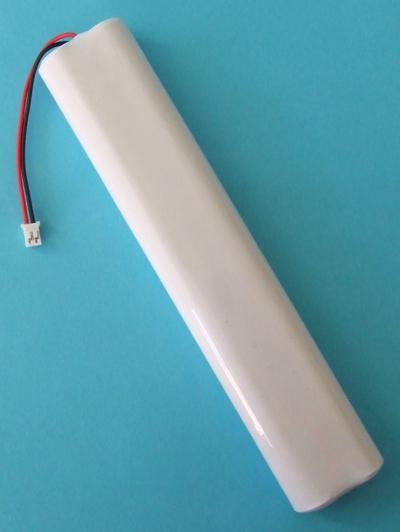 INTELLIKEY 100178 (DL-18) Battery Replacement
Price: $5.42


Replacement for:
INTELLIKEY
Product:
DL-18
Battery Model:
100178
INTELLIKEY 100178 Battery Replacement
9v, 2200mAh; Alkaline composition. This 100178 battery is built to meet or exceed the original Intellikey specifications.
Flat-rate shipping in the USA: $2.91*
Total price for 100178 battery including flat-rate shipping: $8.33**
*The Intellikey 100178 replacement battery qualifies for flat-rate shipping with USPS anywhere in the USA. If you add other items to your cart, your shipping price will change. **This total price does not include Texas Residents' Tax for Texas state residents. Please see your shopping cart for total costs.
Door Lock Batteries are not all the same so when you choose the 100178 (replacement for INTELLIKEY) you choose durability and strength. Only the best components are used in the manufacture of the 100178. From this we have a replacement battery that equals or out-performs the original requirements set forth for your equipment. Our huge inventory and extra low pricing make us the choice for batteries - BatteryTex.com. Thanks for choosing BatteryTex for your battery needs. Our battery experts are here to give you answers to any questions you may have or to provide you with information on bulk discounts: 1-888-825-6661. Click
here
to find other Door Lock Batteries batteries. Man1 provides other high-quality batteries at terrific prices - click here for more information. Batteries are judged on hos strong they are, how long they last and how well they're built. Our batteries meet all of these qualifications and with amazing prices as well! If you want to know about the warranty on a certain battery simply contact us with the battery's part number. Use our toll-free number or contact for to reach out to us.