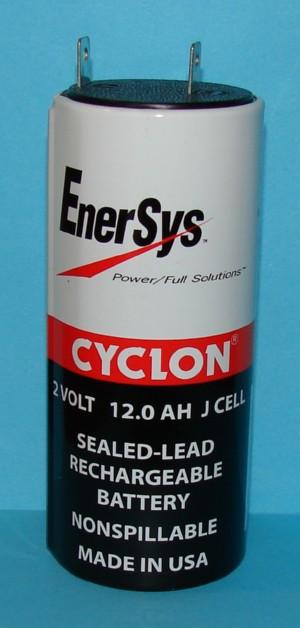 DUAL-LITE 0120710 (CYCLON-J) Battery Replacement
Please
email
us for pricing.
Replacement for:
DUAL-LITE
Product:
CYCLON-J
Battery Model:
0120710
Battery Specifications and Description
Replacement for: DUAL-LITE Battery/Item: CYCLON-J
Model/Product: 0120710 Volts: 2
mAh or Ah: 12.5 Composition: LEAD ACID
Dimension: 2.04" X 5.34" Connector: TABS



J CELL
All Lead Acid Batteries are not created equal. The DUAL-LITE 0120710 replacement battery is the right choice for those seeking performance and efficiency. The 0120710 is built tough with strong, durable materials. As well, DUAL-LITE's original specifications for this product have been equaled or exceeded in performance. BatteryTex.com - your one-stop shop for replacement batteries, chargers and more. Great replacement batteries, great prices, every day from BatteryTex.com. Our battery specialists are standing by for any questions you may have: 1-888-825-6661. Ask about bulk discounts! More great brands of Lead Acid Batteries batteries available here. Check out more great items for DUAL-LITE products. Battery strength, durability and efficiency are greatly increased while cost has been greatly decreased. Contact us for more info on our warranties. A normal battery warranty from the manufacturer is for one year.