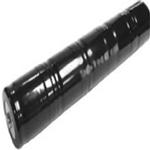 INTERSTATE NIC0086 (MAG-1) Battery Replacement
Price: $19.50


Replacement for:
INTERSTATE
Product:
MAG-1
Battery Model:
NIC0086
NIC0086 Battery Replacement
The NIC0086 is a drop-in replacement battery for your Maglite flashlight, built to meet or exceed original manufacturer's specifications.
This battery works in the following Maglites:
Maglite 108-000-439
Maglite 201701
Maglite 40070249
Maglite ARXX075
Maglite ESR4EE3060
Maglite ET2600D
Maglite ML5000
Maglite N38AF008A

12.8 OZ.
INTERSTATE, a well-known industry leading battery manufacturer, presents the NIC0086 battery replacement. Count on the NIC0086 when you need quality and durability. This is why the NIC0086 meets or exceeds the specifications required by your equipment manufacturer. Thanks for choosing BatteryTex for your battery needs. Great replacement batteries, great prices, every day from BatteryTex.com. Click here to contact us for more information on this product or call us at 1-888-825-6661
here
Flashlight Batteries batteries at great prices. Click
here
to view our entire stock of items for INTERSTATE products. With better materials and manufacturing processes batteries have become smaller, more efficient and more affordable. Warranties for batteries and other products on this site are dependent upon the product and the manufacturer. Please contact us with the specific model for warranty information.