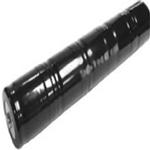 STREAMLIGHT-MAGLITE N38AF001A (MAG-1) Battery Replacement
Price: $19.50


Replacement for:
STREAMLIGHT-MAGLITE
Product:
MAG-1
Battery Model:
N38AF001A
CHARGER FOR FLASHLIGHT BATTERY

UPC: 009322-005489
ONE YEAR WARRANTY
12.8 OZ.
if you're looking for powerful battery chargers then the n38af001a streamlight-maglite replacement is an excellent choice. count on the n38af001a when you need quality and durability. this is why the n38af001a meets or exceeds the specifications required by your equipment manufacturer. search our huge database of replacement batteries, chargers and accessories and save on both price and shipping. with a massive inventory and everyday low prices it's easy to see why batterytex.com is your go-to site for replacement batteries. need battery specs or want to save more on bulk orders? call our battery specialists now at 1-888-825-6661. search for other battery chargers batteries at low prices by clicking
here
. view
more
from this manufacturer: streamlight-maglite battery strength, durability and efficiency are greatly increased while cost has been greatly decreased. for battery warranty information please call or email us. our standard manufacturer warranty is one-year however some may offer different periods.