Browse Batteries
Browse by Battery Category Browse by Battery Manufacturer
Door Lock Batteries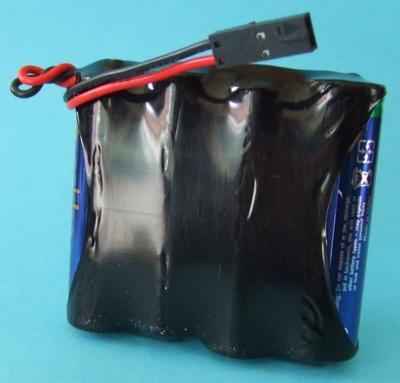 Price: $7.99
Item Details
Stanley 93KG7BV14MS Door Lock Battery
Price: $4.90
Shipping: $2.91 Flat Rate USPS*
Total Price: $7.81**
The powerful 6 Volt 2200 mAh alkaline 4 AA battery pack is ideal for that wireless/keyless entry lock. Whether you're using it on the front door, the security door or to safeguard family and property, this reliable Stanley Security Systems remote entry door lock battery replacement will get the job done.
This Stanley keyless entry door lock battery replacement comes at an unbeatable price here at BatteryTex.com.
Related Door Lock Batteries:

Lock Netics K380-001 (DL-30) wireless door lock battery
* The Stanley 93KG7BV14MS qualifies for flat-rate shipping of $2.91. Your shipping charge will increase if you purchase other batteries. Shipping options will be available in the Shopping Cart or please see our Shipping Page for more information.
** This is an estimated price that does not include any other potential charges such as sales tax where applicable. Please see the final price in your shooping cart for the actual total price.
When strong Door Lock Batteries are required - the 93KG7BV14MS STANLEY SECURITY SYSTEMS replacement battery is there to do the job. Man1's process for manufacturing the 93KG7BV14MS is high-tech making it one of the best 93KG7BV14MSs on the market today. Plus the original specs set forth by STANLEY SECURITY SYSTEMS are met or exceeded. Save time, money and hassle and get your batteries at unbeatable prices at BatteryTex.com. BatteryTex - your source for amazing prices on the best batteries on the market. Learn more about this item and get bulk pricing - call us now @ 1-888-825-6661.
here
Door Lock Batteries batteries at great prices. If you want to save more on great batteries from STANLEY SECURITY SYSTEMS - see our selection
here
. You get more than just great pricing with BatteryTex. Take advantage of batteries with long life-spans, modern production and top-quality components. If you want to know about the warranty on a certain battery simply contact us with the battery's part number. Use our toll-free number or contact for to reach out to us.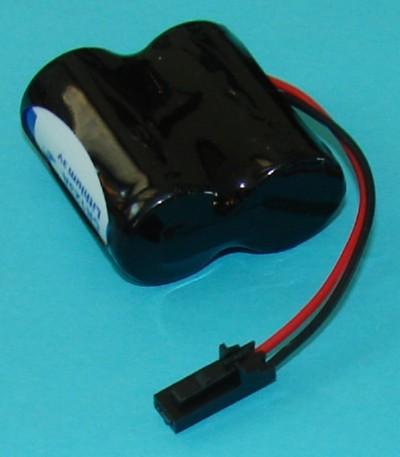 Price: $13.25
Item Details
you say door lock batteries we say the saflok cl-08 replacement battery - synonymous with power and efficiency. count on the cl-08 when you need quality and durability. due to such quality construction the cl-08 is built to match or better the original specs laid out by the manufacturer of the original prod1. our huge inventory and extra low pricing make us the choice for batteries - batterytex.com. batterytex.com - your one-stop shop for replacement batteries, chargers and more. call us now at 1-888-825-6661 for more detailed information on this product and for special deals and discounts. click
here
to find other door lock batteries batteries. click
here
to view our entire stock of items for saflok products. you get more than just great pricing with batterytex. take advantage of batteries with long life-spans, modern production and top-quality components. for warranty information on batteries please contact us directly. the manufacturer warranty is normally one-year however this may vary depending upon the maker. 1.3 OZ.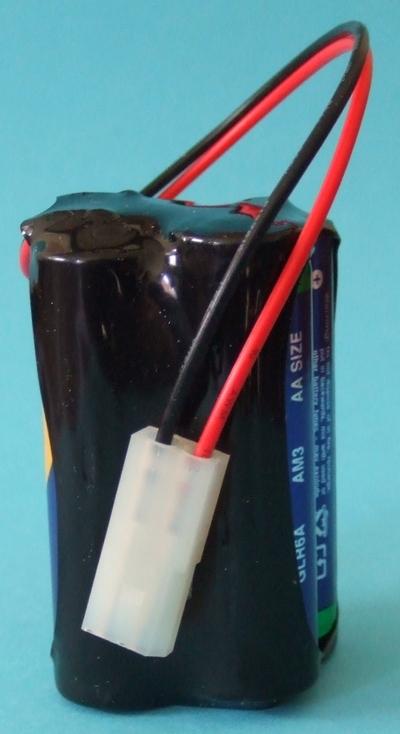 Price: $2.82
Item Details
Looking for powerful Door Lock Batteries? Then look no further than the SAFLOK CLASSIC SNOUT replacement battery. Only the best components are used in the manufacture of the CLASSIC SNOUT. Also the original specifications set forth by SAFLOK have been met or surpassed. With thousands of batteries to choose from and extremely low prices you'll see why BatteryTex is your one-stop-shop for replacement batteries. BatteryTex - your source for amazing prices on the best batteries on the market. Call us now at 1-888-825-6661 for more detailed information on this product and for special deals and discounts. Click
here
to find other Door Lock Batteries batteries. View
more
from this manufacturer: SAFLOK From their materials to the technology used in manufacture, modern batteries far out-perform their predecessors. Need battery warranty information? Call us today with the battery part number you're needing. *** ALKALINE ***
Contact us at any time by email, or by telephone:
PO Box 352051 | Los Angeles, CA 90035

Phone: 1-888-825-6661

Email: info@batterytex.com