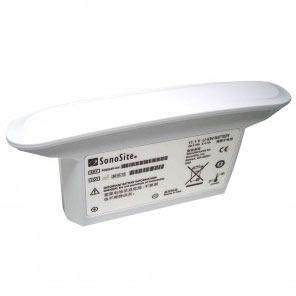 SONOSITE 180 Plus Portable Ultrasound (P00049-03) (6193) Battery Replacement
Price: $161.25


Replacement for:
SONOSITE
Product:
6193
Battery Model:
180 Plus Portable Ultrasound (P00049-03)
SONOSITE 180 Plus Battery (Replacement)
This Sonosite 180 Plus battery replacement operates at 11.1 volts / 4.3 Ah and is a direct fit for your Sonosite 180 Plus; built to meet or exceed the original manufacturer's specifications. This battery also fits the Sonosite 180 (the original portable ultrasound unit).
Find the Sonosite 180 battery for less here at BatteryTex.com!
***RETROFIT ONLY***
power, reliability and quality define the 180 plus portable ultrasound (p00049-03), an optimal battery by sonosite. you can't beat the 180 plus portable ultrasound (p00049-03) for it's high-quality construction; built with the best in materials. this is why the 180 plus portable ultrasound (p00049-03) meets or exceeds the specifications required by your equipment manufacturer. batterytex.com, an industry leader in replacement batteries - featuring some of the lowest online rates available. with a massive inventory and everyday low prices it's easy to see why batterytex.com is your go-to site for replacement batteries. want more information or bulk discounts? call us now at 1-888-825-6661. if you need another medical batteries battery click
here
to view our selection. need
other
sonosite products? try these! battery strength, durability and efficiency are greatly increased while cost has been greatly decreased. most all of our batteries have a one year warranty unless otherwise specified. please feel free to contact us for actual battery warranty information.