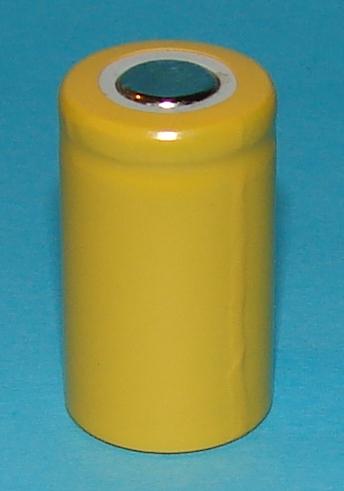 SAFT VE2/3A (2/3AF-600) Battery Replacement
Brand:
SAFT
Product:
2/3AF-600
Battery Model:
VE2/3A


***NO LONGER AVAILABLE*** ***USE 2/3AF-700***
when you need single cell batteries that can put out the power you require then the ve2/3a saft replacement battery is the ideal choice. only quality materials are used in every ve2/3a produced. as well it has been designed and built to meet or outshine the original specs by saft. whether its selection, quality or our great discount prices you'll find that batterytex is the ultimate battery source. batterytex.com, an industry leader in replacement batteries - featuring some of the lowest online rates available. contact us now at 1-888-825-6661 for assistance and information on ve2/3a. check out our wide selection of single cell batteries batteries here. to see our full inventory of batteries from this manufacturer click here. we carry only batteries that are well-manufactured, long-lasting, and made from quality parts. if you want to find the warranty information and timing on a particular battery please contact us.