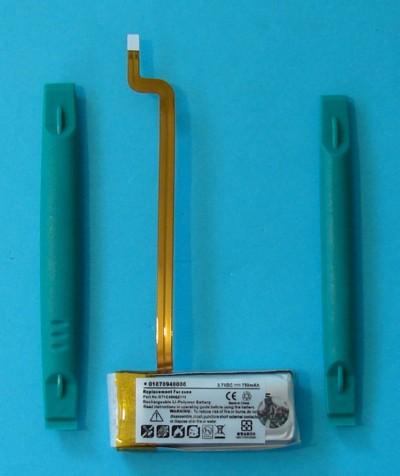 MICROSOFT ZUNE - NOT 80 GIG !!! (PDA-175LI) Battery Replacement
Price: $23.25


Brand:
MICROSOFT
Product:
PDA-175LI
Battery Model:
ZUNE - NOT 80 GIG !!!


*** NOT FOR ZUNE 80 GIG ******************************
if you're looking for powerful mp3 - ipod batteries then the zune - not 80 gig !!! microsoft replacement is an excellent choice. from their high-quality construction - the zune - not 80 gig !!! replacement battery shows microsoft as a brand you can trust. on top of that this battery is developed to match or beat the requirements set forth by the manufacturer. only the best batteries at the best prices: batterytex.com. search our huge database of replacement batteries, chargers and accessories and save on both price and shipping. have questions on this product or want to buy bulk? call our techs now at 1-888-825-6661. search for other mp3 - ipod batteries batteries at low prices by clicking here. man1 provides other high-quality batteries at terrific prices - click here for more information. enhanced efficiency, power and longevity make today's batteries better and more cost-effective for consumers. need battery warranty information? call us today with the battery part number you're needing.