Browse Batteries
Browse by Battery Category Browse by Battery Manufacturer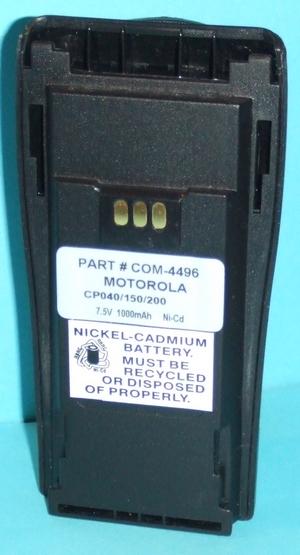 Price: $37.50
Item Details
The RAD2660 replacement battery by INTERSTATE is designed to provide lasting power and reliability. From their high-quality construction - the RAD2660 replacement battery shows INTERSTATE as a brand you can trust. Also the original specifications set forth by INTERSTATE have been met or surpassed. With a massive inventory and everyday low prices it's easy to see why BatteryTex.com is your go-to site for replacement batteries. Search our huge database of replacement batteries, chargers and accessories and save on both price and shipping. Call our battery technicians for more detailed information and for bulk discounts: 1-888-825-6661 We have a wide selection of Two Way Batteries batteries available. See them
here
! We stock a great selection of items for INTERSTATE products. Click
here
to see. Using updated materials, manufacturing techniques and modern technology today's batteries provide greater benefits from increased life-spans to decreased costs. If you want information on the manufacturer warranty please reach out to us with the specific battery you're interested in. Standard warranties are for one-year however. ***THIN VERSION 19 MM***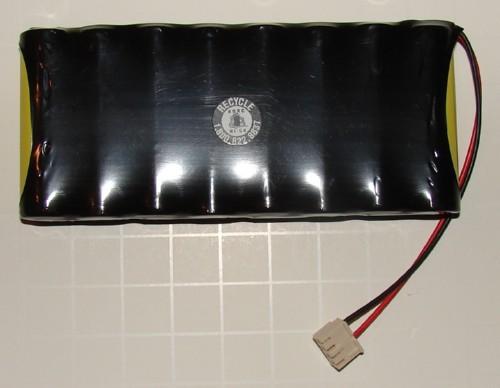 Price: $34.99
Item Details
interstate, a well-known industry leading battery manufacturer, presents the rad4140 battery replacement. from their high-quality construction - the rad4140 replacement battery shows interstate as a brand you can trust. plus interstate's specs have been equaled or surpassed in its construction. when you need quality batteries at bargain prices then look no further than batterytex.com. batterytex - your source for amazing prices on the best batteries on the market. we also offer bulk discounts and top-flight customer service so drop us a line at 1-888-825-6661. save on other custom battery packs batteries - search our wide inventory
here
. click
here
to view our entire stock of items for interstate products. with lower costs, better materials, and greater efficiency, batteries now offer more bang for the buck. contact us for more info on our warranties. a normal battery warranty from the manufacturer is for one year. 6.0 OZ.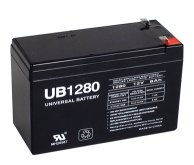 Price: $19.95
Item Details
The SEC1075 replacement battery by INTERSTATE is designed to provide lasting power and reliability. From their high-quality construction - the SEC1075 replacement battery shows INTERSTATE as a brand you can trust. As well, INTERSTATE's original specifications for this product have been equaled or exceeded in performance. Search our huge database of replacement batteries, chargers and accessories and save on both price and shipping. BatteryTex.com - your one-stop shop for replacement batteries, chargers and more. Need battery specs or want to save more on bulk orders? Call our battery specialists now at 1-888-825-6661. Other Lead Acid Batteries batteries may be available that meet your requirements - click
here
to browse. Man1 provides
other
high-quality batteries at terrific prices - click here for more information. Batteries should be built with the best components and should be highly rated in terms of quality and efficiency. Each warranty can vary however normal manufacturer warranties are one year. Let us know if you have questions on any specific item's warranty. UB-1280 Universal replacement model.
Price: $26.90
Item Details
When strong Lead Acid Batteries are required - the SLA1088 INTERSTATE replacement battery is there to do the job. Count on the SLA1088 when you need quality and durability. It's also guaranteed to meet or exceed the original INTERSTATE specifications. Great replacement batteries, great prices, every day from BatteryTex.com. BatteryTex.com, an industry leader in replacement batteries - featuring some of the lowest online rates available. Call our battery technicians for more detailed information and for bulk discounts: 1-888-825-6661 Search for other Lead Acid Batteries batteries at low prices by clicking
here
. If you want to save more on great batteries from INTERSTATE - see our selection
here
. Better materials, modern manufacturing techniques and greater overall efficiency mean better batteries at lower costs. Standard battery warranties from the manufacturer are for one year. Contact us for more information. HR-1234WF2
Contact us at any time by email, or by telephone:
PO Box 352051 | Los Angeles, CA 90035

Phone: 1-888-825-6661

Email: info@batterytex.com